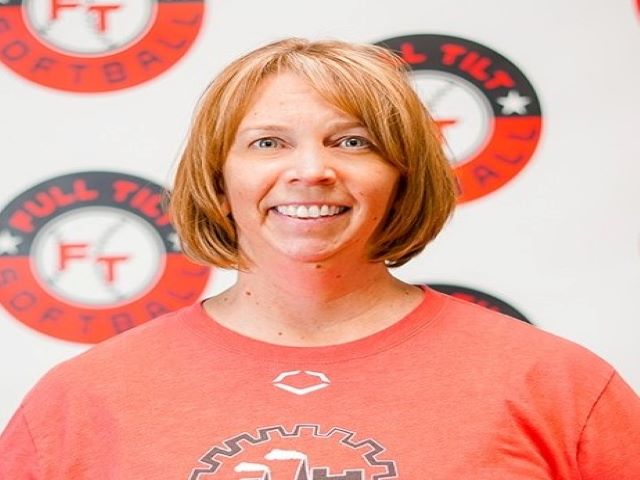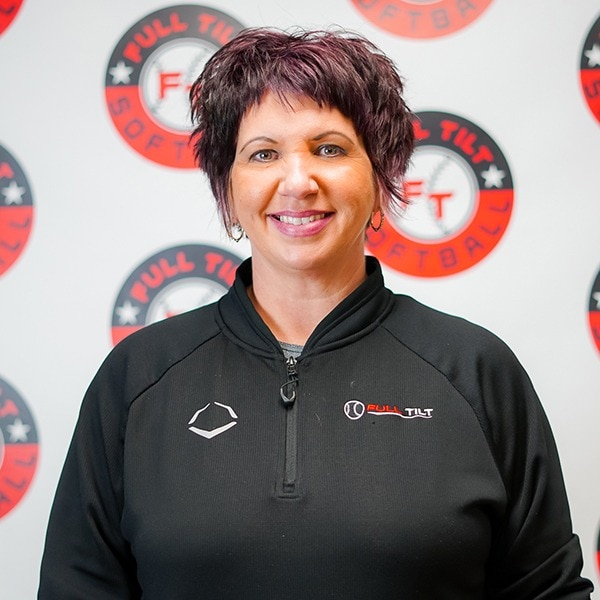 BK Siedentopf
BK was born and raised in Hammond, IN. She grew up on the softball field with a family of ball players. She lead her hometown team to an undefeated State Championship and competed at the top levels of travel softball for the Indiana Rebels and Indiana Raiders programs. BK has coached for 25 years, giving one on one instruction to girls 6 to 21 years old, focusing on fundamentals and mental toughness. Her priority is developing competitive athletes that are prepared for any challenge! In 2010, she built the Crete Crush organization and developed a program that took her team to a top 10 World Series finish. Her focus is always preparing for the next level! She coaches for South Suburban College, finishing in the top 5 of their Region 4 years running. Current head coach for Full Tilt 18U PGF team and program coordinator for our Full Tilt Softball program. She is a mom of 6 with lives full of competitive sports, mom is a cancer warrior, and a firm believer that with God and hard work ALL things are possible!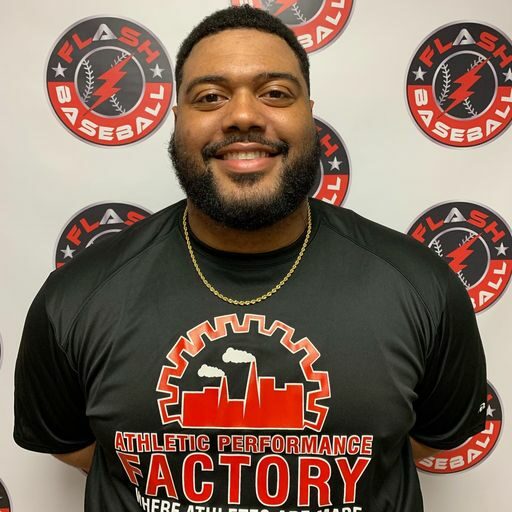 Tyler Douglas
Tyler Douglas is a proud 219 native originally Griffith, IN. 2014 graduate of Griffith High School who went on to study health psychology at Olivet College in Olivet, MI. While he completes his Masters of Sports Medicine (Strength &Conditioning/Human Movement Science) at Concordia University of Chicago.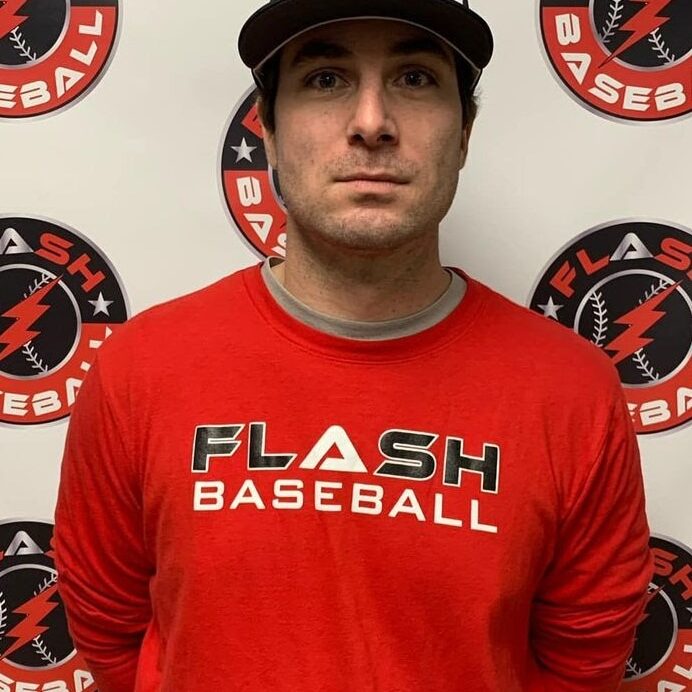 Joe Deceault
Joe started his athletic career as a dual sport athlete at Victor J. Andrew High School in Illinois. As starting shortstop under IHSA Hall of Fame Coach, Frank Ganser, he earned MVP (2005), served as Team Captain (2005-2006) and received 2x 1st team All-Conference & All-Area shortstop in addition to IHSA 1st team All-State in 2005. Simultaneously playing as starting quarterback, he also took IHSA All-State Quarterback in 2004, Nike All-American Midwest Quarterback representative at the University of Oregon and ESPN Elite 11 Illinois Quarterback Finalist in 2005. He went on as starting shortstop for South Suburban College under NJCAA Region IV Hall of Fame coach Steve Ruzich/2008 captain, playing every inning of every game for 2 years straight. He then moved over to Robert Morris University under Mike Kashirsky where he earned the 2009 CCAC 1st Team All-Conference infielder, NAIA Honorable Mention All-American (.408, 60 runs, 26 doubles) and currently holds the university record for most doubles in a season (26). In 2015 Robert Morris University inducted Joe into their Athletic Hall of Fame. Previously he worked as the Head Assistant and varsity 3rd base coach for Robert Morris University and as Assistant Coach for the Dupage County Hounds in the Midwest Collegiate League in addition to camp instructor under John Cangelosi at both the Bo Jackson Dome in Lockport, IL & Perfect Swing in Darien, IL. He currently coaches in Northwest Indiana for both the Indiana 219ers Baseball Club (12U) as well as Flash Baseball (10U) and will work as mentor for athletes of all sports under the APF brand
Subscribe to updates from the Factory!