Single Lessons: $45
10-Lesson Bundle: $425
Baseball (or softball) lessons are a great way to get the one-on-one instruction and attention that's needed to improve hitting, pitching, fielding, and catching. You can help identify the areas your child needs to work on, and our instructors will create a customized lesson plan based on your child's needs. Through our proven teaching method your child will practice using drills and receive constructive feedback from our instructors. This method helps your child achieve his or her goals quickly!
*Coach James Nohos private lessons are $55 per half-hour lesson.
Meet Our Talented Instructors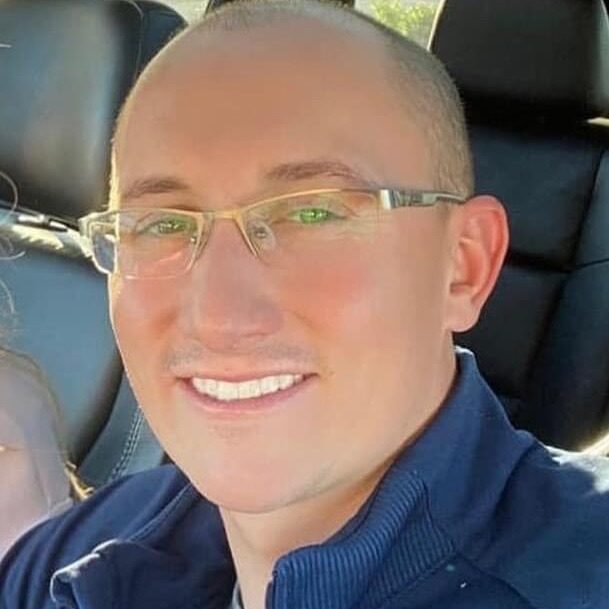 Player Development Specialist
Adam Enright
Adam joins an esteemed lineup of trainers available for private lessons at our facility. 
Adam serves as the head baseball coach for Trinity Christian College in Palos Heights, IL. Having previously coached at Missouri Valley College, Enright is no stranger to the game. He mentored the 2018 TCC team that finished in the top 25 nationally in 7 offensive categories & the same year  earned the program's second-ever bid to the NAIA Opening Round after sweeping through the Chicagoland Collegiate Athletic Conference Postseason Tournament. 
In addition to his success at Trinity Christian, Enright will resume his post as manager of the Northwest Indiana Oilmen in the summer of 2022.  Enright spent four summers managing the Northwest Indiana Oilmen of the Midwest Collegiate League from 2015-2018.  Those four seasons included two Midwest Collegiate League championships, a regular season 1st place finish, and a reset of the franchise's all-time managerial wins total with 121 victories.
Prior to his time at Trinity Christian, Enright spent the 2013 season as an assistant coach for NCAA Division I University of Arkansas-Little Rock, serving as hitting coach.  His coaching helped the Trojans finish the season ranked sixth in the Nation in home runs per game & eighth in total home runs.  Enright started his coaching career in 2012 at Chicago State (Ill.) University as hitting coach, & guided the Cougars to No. 39 in the Nation in batting average.
 As a college athlete, Enright played at South Suburban (Ill.) College in South Holland, Ill., where he earned NJCAA All-American honors in 2009. Enright then transferred to the University of Southern Indiana where he started every game in the program's 2010 NCAA Division II National championship season.  He also started in 55 games in 2011, helping the team to a fourth-straight Great Lakes Valley Conference championship.
Enright holds a bachelor's degree in exercise science from Southern Indiana & a Master's of Arts in coaching from Greenville (Ill.) University.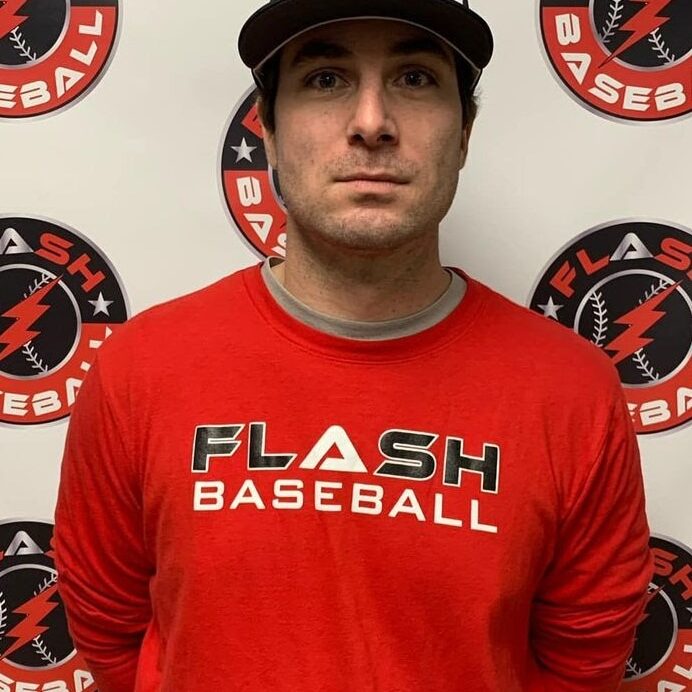 Player Development Specialist
Joe DeCault
Joe started his athletic career as a dual sport athlete at Victor J. Andrew High School in Illinois. As starting shortstop under IHSA Hall of Fame Coach, Frank Ganser, he earned MVP (2005), served as Team Captain (2005-2006) and received 2x 1st team All-Conference & All-Area shortstop in addition to IHSA 1st team All-State in 2005. Simultaneously playing as starting quarterback, he also took IHSA All-State Quarterback in 2004, Nike All-American Midwest Quarterback representative at the University of Oregon and ESPN Elite 11 Illinois Quarterback Finalist in 2005. He went on as starting shortstop for South Suburban College under NJCAA Region IV Hall of Fame coach Steve Ruzich/2008 captain, playing every inning of every game for 2 years straight. He then moved over to Robert Morris University under Mike Kashirsky where he earned the 2009 CCAC 1st Team All-Conference infielder, NAIA Honorable Mention All-American (.408, 60 runs, 26 doubles), and currently holds the university record for most doubles in a season (26). In 2015 Robert Morris University inducted Joe into their Athletic Hall of Fame. Previously he worked as the Head Assistant and varsity 3rd base coach for Robert Morris University and as Assistant Coach for the Dupage County Hounds in the Midwest Collegiate League in addition to camp instructor under John Cangelosi at both the Bo Jackson Dome in Lockport, IL & Perfect Swing in Darien, IL. He currently coaches in Northwest Indiana for both the Indiana 219ers Baseball Club (12U) as well as Flash Baseball (10U) and will work as a mentor for athletes of all sports under the APF brand.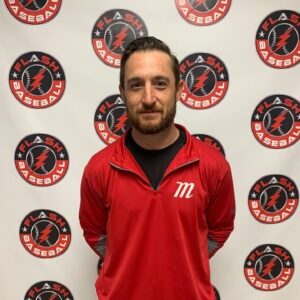 Player Development Specialist
Vince Tornincasa
Vince Tornincasa was born and raised in northwest Indiana. Vince was a graduate of Andrean High School and Purdue Northwest University. During his time at Andrean, he earned his varsity letter as a sophomore and won two state championships in 2009 and 2010. In his senior year, he was named captain and was named to the all-area team. After high school, he began coaching at 19 and is now in his 11th season of elite travel baseball. He then went to Indiana University, until transferring to Purdue Northwest where he began coaching at the colligate level. He coached at Purdue Northwest from 2014-2020 and in 2021 began coaching at Andrean High School. In his time he has coached 7 professional baseball players, and has help kids earn scholarships to programs ranging from NAIA to Division 1 baseball. Vince specializes in infield training for baseball & softball players.
Book Your Private Lessons Today
Subscribe to updates from the Factory!